West Seattle Ford Repair Shop
Here at Sound Ford, we understand that our clients are busy people. If you are like most people, you are juggling multiple responsibilities each week, from work projects and deadlines to paying bills and taking care of family members. With such a tight schedule, you probably have little extra time for auto maintenance, but we want to remind all of our clients that delaying repairs today can lead to costly and time-consuming problems down the road. If you need a West Seattle Ford Repair Shop, we invite you to make an appointment as soon as possible with our technicians.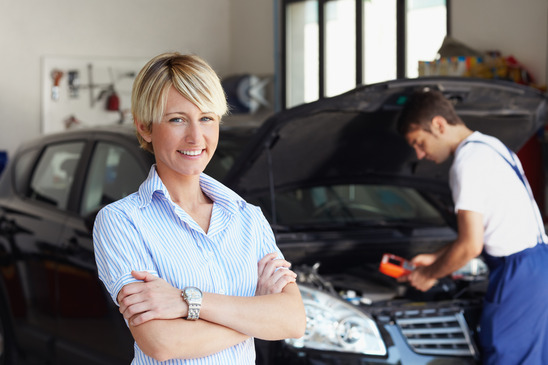 We have some of the best technicians in the area at our West Seattle Ford repair shop.
Our Ford Repair Shop Technicians

Our team of technicians here at Sound Ford offers a variety of important services, and one of those services is a tire replacement. How often do you check the condition of your tires? Most people tend to neglect their tires, which means they fail to notice tire condition until problems arise, but a few simple tips can help you stay ahead of these problems. One simple method is the penny test: insert a Lincoln-head penny into the tread of your tire, with the head pointing toward the tire, and if you can still see the top of the head, that means you need a replacement. You can perform a simple visual check of the tire walls, searching for cracks, bulges, or other abnormalities. Still unsure whether you need replacements? Want to know more about the seemingly indecipherable code stamped on the side wall? Bring us your vehicle and we can answer your questions. We can perform a quick tire rotation, which may improve the performance of your vehicle and extend the life of your tires.

The check engine light is another reason you may need a West Seattle Ford Repair Shop. In general, the check engine light indicates a problem with the emissions system, and these problems may arise from a variety of different issues. Sometimes there is a problem with the oxygen sensor, which measures the level of unburned oxygen present in the emissions of your vehicle. In order to deliver optimal performance, high fuel efficiency and low emissions, the engine must burn a precisely measured mixture of fuel and air. The oxygen sensor can detect if the fuel-air ratio is off, and without a properly functioning sensor you generally get higher emissions and lower fuel economy. There are more problems that can trigger the check engine light, such as a faulty gas cap or a malfunctioning catalytic converter. When you bring your vehicle to our technicians, we will quickly identify the problem and offer solutions.


"When you bring your vehicle to our technicians, we will quickly identify the problem and offer solutions."
Servicing Brakes at Our West Seattle Repair Shop

Brakes do not last forever, and over time your vehicle will inevitably need brake servicing from a team of qualified professionals. Sounds are probably the most common sign that you need brake repair. A high-pitched squeal or a gravelly rumble usually indicate that your brake pads have worn away. The feel of the brake pedal may be another indication. If the pedal feels loose, you may have a leak in the hydraulic system, and if the pedal feels overly sensitive, you may be dealing with contaminated brake fluid or a worn rotor. Whatever the reason, you should be diligent in seeking help from our professionals.


Diagnostics at Our Ford Repair Shop in Renton

Sometimes you just aren't sure what needs fixing under the hood, but here at Sound Ford, we can diagnose the problem and offer practical, cost-efficient solutions. Your first step is simple: take a minute right now to fill out a scheduling form on our website. Input your contact information, and any details you may have about the problem, and soon after you submit this form a member of our team will be in touch to confirm an appointment time. Your Ford was a big investment, and you most likely rely on your vehicle every day. In order to protect this investment and extend the working life of your vehicle, you occasionally need maintenance and repair from qualified professionals. We hire only the best, and we work hard to ensure you get the service you need.

To learn more about our services and technicians, please visit our service center at 101 S.W. Grady Way, Renton, WA 98057, or give us a call at 425-277-1345. As a West Seattle Ford Repair Shop, we offer our clients friendly customer service, expert automotive advice, and solutions that last. Contact us today for high-quality Ford maintenance.


© Copyright Content Motive, 2017.
All Rights Reserved. | Quality dealer content by Content Motive