Seattle Ford Repair Shop
Finding the right Seattle Ford Repair Shop does not have to be a time-consuming and tedious process. Sound Ford Service ensures you can get the quality repair and workmanship your Ford deserves and requires. It is important to remember that when your Ford experiences troubles, it is imperative that you attend to it right away. Otherwise, the problem will compound and extend to other parts and systems of the vehicle. This will make it even more expensive to get the repair done, and delays could affect the drivability of your vehicle.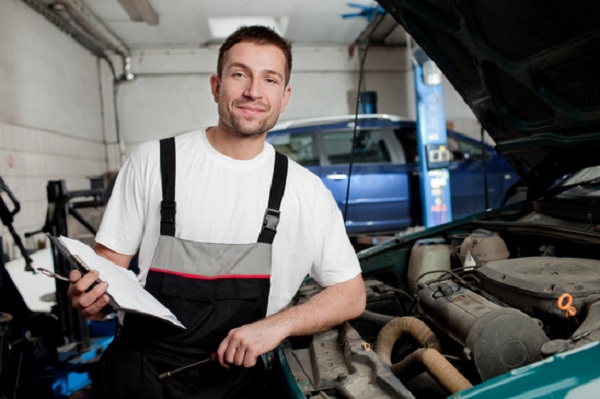 We are a top Seattle Ford repair shop.
Signs of Needing a Ford Repair Shop

If you suddenly find that your Ford's radiator is smoking, it is a sign that the engine is overheated since the radiator does not have sufficient coolant to cool the engine and its components. Since a working vehicle is a must for work- and family-related tasks and activities, you may be tempted to go in with some patchwork repair. This temporary fix will get your vehicle going, but it will not resolve the actual problem.

For such emergencies, you need a reliable and trustworthy Seattle Ford Repair Shop that has the expertise and equipment to diagnose the problem and suggest the best possible solution. Sound Ford Service has the necessary experience and state-of-the-art equipment to resolve any Ford emergency you may experience. We take pride in offering prompt, effective and efficient Ford repair service.

When you are looking for a reliable and trustworthy Seattle Ford Repair Shop, saving money should not be the sole criterion for choosing a repair shop. While affordable repair service is something all vehicle owners want, it does not guarantee top-notch repair service. It is prudent not to use rate as the main selection criterion when looking for a Ford repair shop in Seattle. At the same time, the most expensive offer does mean you will get the best repair service.


"We have a transparent pricing policy so you will always know what you are paying for and why."
Peace of Mind at Our Seattle Repair Shop

At Sound Ford Service, you have peace of mind knowing that you will get your money's worth. We offer the best quality Ford repair service at affordable prices. We are a licensed and authorized Ford repair shop and make sure you get the best possible service for your Ford. We have a transparent pricing policy so you will always know what you are paying for and why. We do not add hidden costs or spring nasty surprises on you after we finish repairing your Ford. The estimate we offer is close to what you will be paying in reality unless we find a major defect or problem during the course of repairing your Ford. Even then we will inform you and get your permission before going ahead with the repairs.


Reputable Seattle Ford Repair Shop in Renton

As a reputable Seattle Ford Repair Shop, we encourage our customers to ask us questions and clarify their doubts. We believe an educated customer has the ability to make informed decisions. That is why you will always find that we are very open about everything and make an effort to answer your queries in a precise and clear manner. You will never find us shying away from giving you an explanation. At Sound Ford Service, we realize that you will not be familiar with the jargon and the terms. That is why our highly qualified and experienced mechanics always make it a point to make sure you understand the problem with your Ford and the necessary repairs to fix the problem. This makes it easier for you to make the right decision. Our mechanics will give you tips on how to extend the life of your Ford and ensure it always performs optimally.

With Sound Ford Service, you know you have a trustworthy Seattle Ford Repair Shop that can handle major and minor repair issues. Our factory-trained mechanics will keep up-to-date with technical bulletins and have the tools that are meant for your vehicle. We have served customers not just from Seattle, but from Auburn, Federal Way, Mercer Island, Renton, Kent, and Kirkland. They will tell you that as a dedicated Ford repair shop, our technicians have the required knowledge and expertise to offer you the best service at competitive prices. Contact us today at 425-277-1345 if you are facing a problem with your Ford and let our mechanic do the rest.


© Copyright Content Motive, 2017.
All Rights Reserved. | Automotive SEO company - Content Motive