Renton Used Ford Maintenance
Here at your friendly Sound Ford service center, you will find that our available Renton Used Ford Maintenance is reliable and without hassle. We work with the manufacturer directly to ensure that we are up to date on the most recent service updates, and when you choose us you can rest easy knowing that your Ford is getting the best service possible and that it is running to the automaker's exact specifications.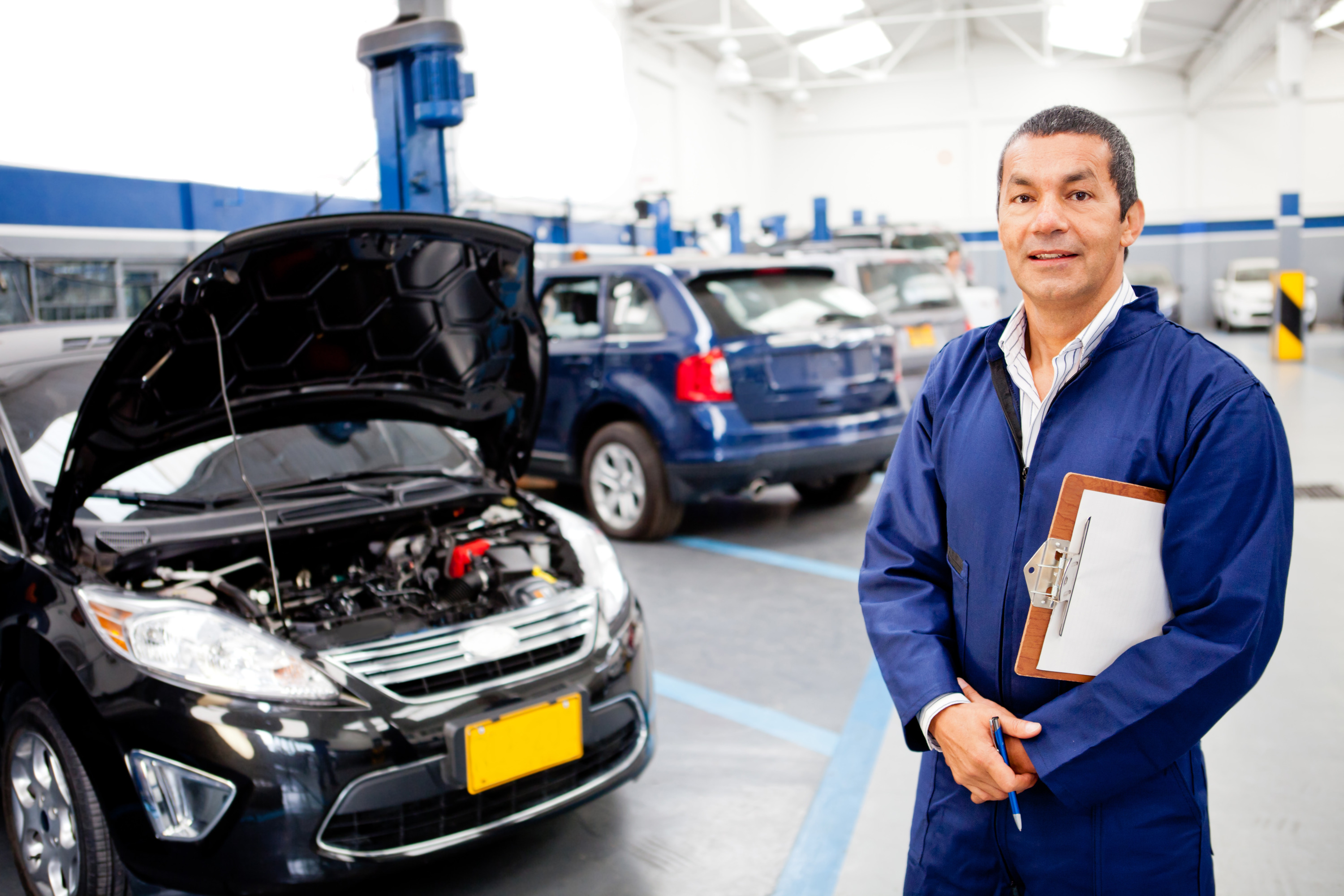 Your vehicle in good hands with our used Ford maintenance technicians.
Learning About Our Used Ford Maintenance

Your vehicle needs regular checkups as it passes certain mileage benchmarks. The first is the 15,000-mile barrier for most vehicles. The process is relatively simple, and it always includes an oil and filter change. We inspect your wiper blades and top off all of your fluids as needed. Your engine filter and cabin filter are checked as well. And regardless of what we perform, we always consult with you first. Moving up to the 30,000-mile plateau will get you all of the aforementioned services—each interval checklist builds upon the previous one—and you get a new fuel filter. Your coolant is changed out as well, as contaminants can build up over time and thereby diminish its efficiency. Power steering and transmission fluids are flushed as needed, as they too can see a contaminant buildup at this mileage market.

Once you get to 45,000 miles, you will find that we add spark plug service. We replace any that are misfiring, as this can lead to diminished performance and costly repairs down the road. This particular Renton Used Ford Maintenance service includes a look at your ignition management system, as it drives the spark plugs to begin with. Your brake system is examined as well. Oil changes are a part of our mileage maintenance procedures, as mentioned, but we perform them by themselves. We are thorough, and our Ford expertise helps us to stand out amongst other quick lube establishments. If during the change any part needs replacing, you will find that we carry genuine parts straight from the manufacturer. The process, of course, includes an oil and filter change, and we examine all of your belts, filters, and hoses. We are unique in that we work with you to get you the best service for your commuting needs. For example, if you find yourself in stop and go situations frequently, then we might recommend a synthetic or a synthetic blend for your engine.


"Our expert staff has your vehicles best interests in mind, and we always go the extra mile for you with our Ford maintenance services."
We Are Ford Maintenance Experts

Our expert staff has your vehicles best interests in mind, and we always go the extra mile for you with our Ford maintenance services. You can even save a bit of time if you schedule ahead of time. Either way, you will get both quick and reliable oil changes when you choose us. We perform tune ups for higher mileage vehicles. It depends on the vehicle, but most are in need of this maintenance procedure at about the 100,000-mile mark. The checklist varies depending on what you drive, but we focus on the basic functionality of your engine. We check the idle and adjust it if necessary, and we look at your spark plugs and distributor cap. The usual belts and hoses check is done as well, and your exhaust and fuel filter system are inspected. We take a look at any other major facets of your engine upon request.


Come to Us for Your Used Ford Maintenance in Renton

Here at the Sound Ford service center, you will find that our top concern is to get your car and engine running as well as the day you bought it. We are in constant contact with the Ford Motor Company to ensure that everything we do keeps your vehicle running like the automaker intended. All models are eligible for maintenance, and our service staff is one of the better in the area. Our onsite parts department is exemplary as well, and we refrain from carrying any substandard aftermarket products. Our parts advisors are just as skilled and knowledgeable as our service technicians.

If you would like to learn more and set up a maintenance appointment, feel free to contact us here at our Renton, WA establishment. We are located at 101 S.W. Grady Way, and we can be reached by phone at 425-277-1345. We look forward to meeting you and earning your Ford maintenance business.


© Copyright Content Motive, 2017.
All Rights Reserved. | Written by Content Motive