Renton Area Ford Maintenance Shop
If you are looking for a place in the Renton area where you can take your Ford vehicle for Ford repair or maintenance, look no further. We at Renton Ford Service have a state-of-the-art Renton Area Ford Maintenance Shop that can meet all your Ford maintenance needs. Renton Ford Service is one of the longest-standing and best-established Ford dealers in the state of Washington, so you can count on getting the best Ford maintenance services at our maintenance shop. Our Renton Ford maintenance shop has all the auto repair/maintenance equipment that a modern full-service auto maintenance shop ought to have. For example, it has large hoists that can lift vehicles of different sizes while being serviced. It has wheel and tire service equipment like tire changers, tire pressure gauges, wheel balancers, and wheel aligners. Our maintenance shop is equipped with professional brake lathes for comprehensive brake service, with pressure washers for proper engine block cleaning, with engine cranes for engine overhauls, with pedestal drills, and with much more.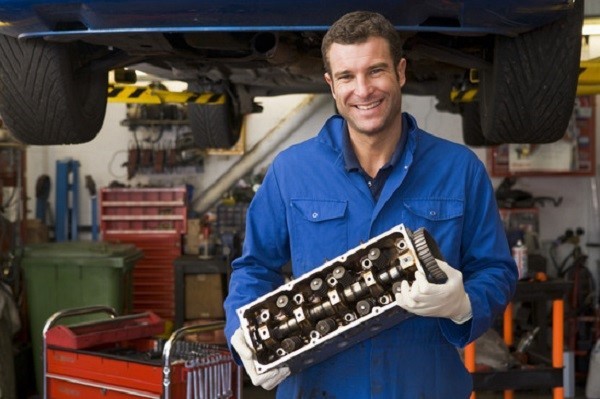 The technicians at our Renton area Ford maintenance shop are friendly and knowledgeable.
Technologies of Our Ford Maintenance Shop

Our auto maintenance shop utilizes the latest auto maintenance technologies that include computerized diagnostic systems and tools that help to accurately determine problems that a Ford vehicle may have. We at Renton Ford Service have the latest software updates for all the Ford systems that your Ford vehicle may have, so be sure to come to us for them. Our maintenance shop is large enough to accommodate several Ford cars, SUVs, or trucks at a time, so do not hesitate to bring your Ford vehicle to us. We at Renton Ford Service have gone to great lengths to source only the best talent for our auto maintenance services. All our auto technicians are ASE-certified. They have undergone separate trainings by Ford to perfect their knowledge and expertise in certain Ford auto maintenance disciplines.

This additional Ford training enables them to be able to handle Ford-specific maintenance issues, so they are the best technicians to consult when your Ford vehicle starts to malfunction in various ways. It is important to note that our certified and Ford-trained auto technicians are vastly experienced performing auto maintenance services on vehicles of different types. You cannot go wrong with them. Another thing that you are sure to like about our team is that they are friendly and they offer advice. They tell you what went wrong with your vehicle and they advise you on what you need to do to correct it. They explain the entire repair or maintenance process as they do it, making the process completely transparent.


"We at Renton Ford Service have gone to great lengths to source only the best talent for our auto maintenance services."
Ask Questions About Our Renton Area Ford Maintenance

They allow you to ask questions as they work on your vehicle, so it all becomes an educational experience for you. We at Renton Ford Service uphold manufacturer warranties, so if your Ford vehicle is still under its initial bumper-to-bumper warranty, rest assured that we will not charge you any additional cost for any maintenance services that we may perform on it. We uphold extended warranties that come with certified pre-owned Ford vehicles as well. Renton Ford Service is a shop that keeps its word. We stick to the prices that we quote for specific services, and we explain the costs of our services before performing them, so you will never feel swindled at our maintenance shop.


Available Parts at Maintenance Shop in Renton

We at Renton Ford Service keep ourselves very well stocked with Ford parts and accessories of all types. We serve thousands of Ford vehicle owners every week that need parts and accessories of different Ford brands, so we go out of our way to ensure that our customers get the Ford parts that they require. We have Ford parts for both new and used Ford vehicles, so even if you have a used Ford vehicle that was produced several years ago, you can get Ford parts for it at Renton Ford Service. We source all our Ford parts and accessories directly from Ford, so all of them are original.

You can schedule Ford maintenance service at our Renton Area Ford Maintenance Shop here on our website. You can call us at 425-277-1345 to schedule the service as well. Our maintenance service rates are quite pocket-friendly, and some of them even come with additional discounts.


© Copyright Content Motive, 2017.
All Rights Reserved. | Content marketing by Content Motive