Ford Tune Up Services
Keeping your vehicle up to date and in great running condition is important which is why it is important to have it checked out every now and then to avoid breakdowns on the road. That is why we at Sound Ford offer Ford Tune Up Services that can easily help you out when you need it most. We offer many different kinds of services including normal checkups, oil changes, flushes, troubleshooting, and so much more. You'll be in good hands with our tech team as well as they are highly qualified Ford specialists.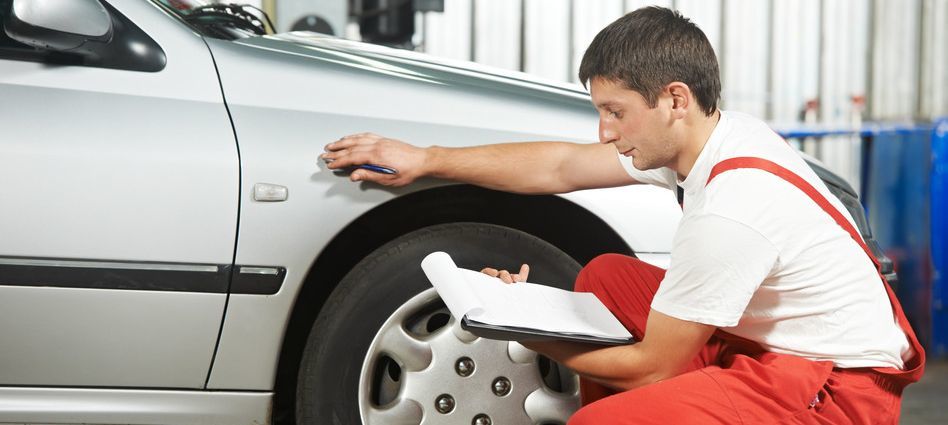 Let our team of Ford Tune Up Services professionals help extend the life of your vehicle.
Ford Tune Up Team

When it comes to an oil change, our team is fast and very efficient. The process includes quickly dumping out your old oil and adding new oil. It is important that this is done every 3k to 6k miles, depending on the vehicle and oil used previously, to help keep the engine in good condition. Bad oil can be full of dirt, dust, and grime which can get into the engine and cause more damage. That is why it is important not to push off an oil change for too long. You can keep track of it yourself and look in your vehicle's owner manual for ideal mileage.

Another one of our services we offer is mile maintenance. This checkup involves keeping your vehicle in great condition by checking the parts that matter the most depending on the mileage that the vehicle already has. For example, most vehicles are recommended to have a mileage checkup every 5k or so and basic ones include normal oil changes and inspections. This mileage checkup also includes tire rotation and possible filter changes if needed as well. Every 10k or 15k mileage maintenance is when bigger inspections are needed.


"When it comes to our services here at Sound Ford, we want to make sure you have everything you need."
Ford Tune Up Services Including Oil

One of the most common tune ups and checkups done involves oil changes. This is because an oil change is one of the most beneficial treatments for the overall performance of your vehicle. If you are looking for an oil change, we make it easy for you to schedule an appointment. You can give us a call or even schedule one online directly from our site. We offer many different bonuses that can come with an oil change as well including rotating your tires if needed and a checkup of other vital parts to make sure everything is in the best condition.


Inspections via Ford Tune Up Services in Renton

When your vehicle hits 15k, 30k, 45k, etc. is usually when a bigger inspection is needed as other parts may have to be replaced. Besides an oil change and filters being replaced, other aspects that are looked at include a thorough inspection of the brakes and the transmission. One of these maintenances can involve a transmission flush, radiator checkup, and more. The radiator and transmission both have many components so it is important to get these two parts in great condition. Once the inspection is complete, our staff will let you know if anything needs to be done beforehand.

When it comes to our services here at Sound Ford, we want to make sure you have everything you need. That is why we offer a great waiting room with Wi-Fi and a staff that will make sure you have what you need. When it comes to inspections, our technicians will not being any work on your vehicle until you give the go ahead. They can let you know what is wrong and what needs to be done and if it needs to be done now rather than later. Our staff of talented technicians are highly trained with Ford vehicles as well as all other makes and models so you can feel at ease. The equipment we use makes the process quick and efficient as well.

With all of these different services for you to choose from, it is no wonder why people choose Sound Ford's service department to help keep their Ford in great shape. If you need a checkup or something needs to be fixed, our services are exactly what you need. If you have any questions or would like to schedule an appointment, you can contact us at 888-809-5272, or via our website. We are here to help you keep moving. We proudly serve the Renton area as well as Seattle, Bellevue, and more. We look forward to providing you with Ford Tune Up Services.


© Copyright Content Motive, 2016.
All Rights Reserved. | Dealer marketing services by Content Motive