Ford Electrical Repair
When electrical items start to go wrong in, it's difficult for many of us to grasp just what is going on. If a light no longer works inside your car, you may accept it as just a quirk. But if you start to notice certain items are no longer functioning like they should, or you have warning lights going off on your dashboard, it might be time to get your Ford's electrical system inspected. There are different components to each vehicle's electrical and electronic systems, but no matter what it is you need to work on, you and your vehicle's safety should be respected by consulting with professional, certified mechanics who are prepared to handle your electrical issues. When something is off with your car's electrical system, you want a certified Ford mechanic to tackle your Ford Electrical Repair.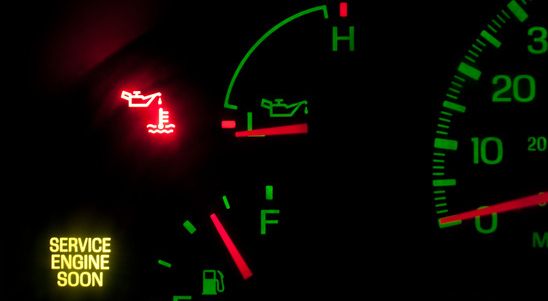 Keep your dials functional with Ford Electrical Repair.
Difference Between Electrical and Electronic Repair

While some may not like the game of semantics, there is a big difference between electrical and electronics when it comes to your Ford. If a mechanic says you need some sort of electrical repair, you know they are referring to wiring harnesses, connectors, starter motors, alternators, vehicle lighting, relays, switches, and similar items. These issues can be resolved without a major repair needing to be done, so you should not be intimidated if your vehicle is facing electrical repair.

However, when your vehicle is experiencing issues with its electronics system, that is a different type of issue. You'll want to clarify with your mechanic if they say your vehicle needs to have electronics work done. The electronics system includes computer control modules that are used to control the engine. These modules include fuel injection, instruments the driver relies on to guide the vehicle where they want to go, and more. You'll definitely need a team of professionals to help your vehicle recover from a compromised electronics system as one must understand how electricity functions to rectify any issues within these systems.


"From time to time, you'll find that your vehicle needs to have some electrical work done."
Importance of Professional Electrical Repair

If you ever took physics as a course in school, you understand that electricity is complex. While you certainly can understand it, tinkering with your vehicle's electrical system is not something you want to take lightly. If you need electric repair for your vehicle, it's certainly worth consulting with a professional. Electrical systems include circuits and rely on electromagnetism as a source of power. If you aren't sure what wheel speed, cam, and crankshaft sensors are, nor understand what voltage, amps, and resistance are and how they affect their surroundings, it will be difficult to effectively repair your vehicle's electrical system on your own. Take some time to find a decent mechanic nearby to get help with electrical repair issues that arise.


Our Ford Electrical Repair in Renton


Obviously no one wants to visit a repair shop if they don't have to. We all wish our vehicles would be impervious to aging or the fluke issues that arise, but they breakdown just like us. From time to time, you'll find that your vehicle needs to have some electrical work done. When you bring in your vehicle for repair, there are many steps we may take in order to get the job done right. We can use diagnostic equipment to figure out where the electrical issue is coming from. The fix could be as easy as re-plugging something in to replacing wires. If anything additionally is found, we will let you know before it is fixed. With newer vehicles have more technology and computers inside, electrical wiring is highly important. Electrical repair is not always a difficult job for a mechanic nor very costly for you, so it's certainly worth exploring your options.

Call us at Sound Ford at 425-277-1345 to ask questions and get some answers about our Ford Electrical Repair. It most likely will be necessary to bring your vehicle in to see the team of professionals at Sound Ford for a proper diagnosis. Drop by 101 SW Grady Way in Renton, near the intersection of I-405 and Highway 167, to get the help your vehicle needs today. If you have questions about what is wrong with the electrical system in your Ford, the team at Sound Ford will get to the bottom of the issue in no time.


© Copyright Content Motive, 2016.
All Rights Reserved. | Quality dealer content by Content Motive