Ford Belt Services
The modern automobile relies upon numerous systems and components to properly function. Components familiar to most drivers may include pistons, radiator, spark plugs, transmission, and even drive belts. If you think your vehicle needs Ford Belt Services, get in touch with our service department here Sound Ford. We can offer a fully-equipped automotive center and a friendly team of automotive professionals.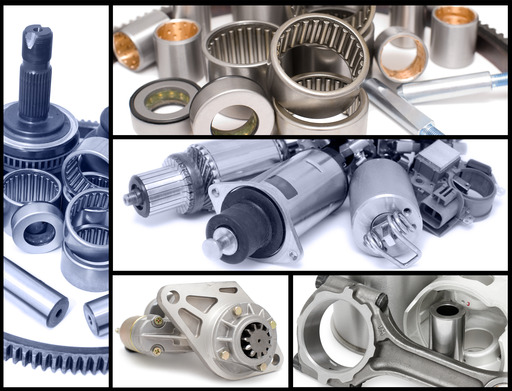 See us today for our Ford Belt Services.
Understanding the Ford Belt

Under the hood of your vehicle you will find belts and pulleys that drive important components such as the air conditioning compressor, water pump, fan, and alternator. Temperature extremes and normal use can cause these belts to crack and fray, and while these components are relatively cheap and easy to replace, the sudden failure of a belt may result in serious and costly damage to your vehicle. To avoid wasting money and damaging your vehicle, we recommend visiting our team here at Sound Ford for Ford Belt Services. Our technicians specialize in servicing Ford brand vehicles, and we work hard to earn the trust of our clients. Your Ford is an investment and the best way to protect your investment is with help from reliable and professionally trained technicians.

The timing belt is one of the most important belts under the hood of your Ford, and in order to understand the timing belt you first need to understand the crankshaft and the camshaft. Generally the crankshaft is located at the bottom of your engine, while the camshaft is located at the top of the engine. The crankshaft is the component that transforms the up-and-down movement of the pistons into rotational energy, which we need to turn the wheels, and the camshaft is responsible for opening and closing the engine valves that control the flow of air and fuel into the cylinders. Connecting these two components together, the camshaft and the crankshaft, creates the timing belt, and without a strong, correctly adjusted timing belt the pistons may collide with the valves. In general you probably want to consider timing belt replacement at 60,000 miles, or every four years, whichever comes first. On newer vehicles the interval may be longer, but to be sure you should check your owner's manual for exact numbers. During timing belt replacement we may also need to inspect the hydraulic tensioner to prevent future failure. Signs that your timing belt needs replacement may include fraying, worn teeth, and engine backfiring.


"The serpentine belt, also known as a drive belt, is another component that may require service."
Drive Belt Services in Renton

The serpentine belt, also known as a drive belt, is another component that may require service. So named for its serpentine-like path around different shafts, the serpentine belt is responsible for transferring power from the crankshaft to the water pump, air conditioner, alternator, and steering system, as mentioned above. When the serpentine belt breaks, your car will most likely be inoperable, which is why we highly recommend preempting these problems with regular belt inspections from qualified professionals. Sometimes a damaged serpentine belt may cause a squealing sound when the vehicle is in operation. You can also perform a visual inspection of the belt to check for splitting and cracking. However, we want to emphasize that professionally trained technicians offer the most thorough and informed inspections, and while we encourage drivers to be aware of possible symptoms, we also recommend that our clients give us a call when they think something is wrong.


Our Ford Belt Services


We understand drivers sometimes have trouble finding a reliable automotive center, which is why we work so hard to earn the confidence of our clients. Here at Sound Ford you will find a professionally trained team of technicians who enjoy working on cars. We prioritize customer satisfaction, and we take a communicative approach, meaning our technicians always speak with the client before making a repair. If you think your vehicle needs belt repair, please do not hesitate to get in touch with our team. Scheduling an appointment is easy: on our website, navigate to the service tab and click on the schedule appointment link. After submitting your information, our team will be in touch to confirm the details of your appointment.

Give us a call today if you are currently searching for Ford Belt Services. You can reach us on the phone at 425-277-1345, or you can visit our automotive center at 101 SW Grady Way in Renton, WA 98057. Here at Sound Ford we always enjoy meeting new clients, and we very much look forward to meeting you.


© Copyright Content Motive, 2016.
All Rights Reserved. | Article by Content Motive