Ford 60,000 Mile Maintenance
Ford 60,000 Mile Maintenance in Bellevue is easy when you choose Sound Ford. Once you hit the 60K plateau, it's essential that you have your vehicle looked at by skilled technicians that are factory-trained. We are unique in that we have a staff that is factory-certified, and we use only the best diagnostic equipment. If you're looking for quality service, then we are the place for you.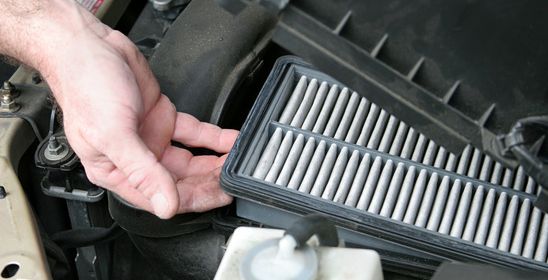 Our Ford 60,000 Mile Maintenance is thorough.
Basics of a Ford 60k Mile Maintenance

Mileage maintenance checkups tend to build upon each other, and as such the 15K checkup procedure starts first. This includes an oil change, and you also get a filter change, for both the air and the engine. We also check the usual list of items that apply, such as the wiper blades, hoses, belts, tire pressure and the like.

Also included in our checklist are items such as brake fluid, radiator maintenance and coolant levels. Your brake system is looked at as well. We keep an eye out for anything that may be askew with your engine. We adhere to checklists, but we will never avoid letting you know about something that needs attention, especially at 60,000 miles. To that end, we will never try to sell you something that you can't afford with our Ford maintenance. We are honest and ethical with our service, and we keep you in the loop throughout the process.


"We are Ford-trained experts, and regardless of the model or year that you drive, you are in good hands when you choose us."
Benefits of the Sound Ford 60K Maintenance

When you choose us, you will find that we always work hard to ensure you 100% satisfaction. We always keep constant communication with you throughout the 60K mile maintenance procedure, and you will find that our top priority is that avoid any buyer's remorse. We are Ford-trained experts, and regardless of the model or year that you drive, you are in good hands when you choose us. We also have a comfortable waiting area for your convenience. Wi-Fi, snacks, coffee and the like are available, and we offer special incentives to further add to the savings. Feel free to check with this website regularly to see if what you need is on special with our Ford maintenance. Your depend on your vehicle, and we keep that in mind when we perform our maintenance procedures. Ford designs exceptional automobiles, and we specialize with their factory-authorized recommendations. While there is no shortage of maintenance establishments, we stand out thanks to our expertise.


Additional Ford 60,000 Mile Maintenance Services in Renton

If you drive a modern-era vehicle, chances are you have a sophisticated power steering system. We take a look at all of the components, and we replace the fluid as necessary. We also take a look at your timing belt, as a snapped one can prove costly down the road. Whether you have an interference or non-interference engine, the timing belt is vital to your performance. You will also be happy to note that we offer friendly prices on all of our services.

For your added convenience, we offer the option to schedule an appointment via this website. The form is simple and secure, and it only takes a few moments to fill out. You can also message us about any questions or concerns that you may have regarding your 60,000 mile service. Regular maintenance is important, but if your vehicle has other issues that seem amiss, we are more than happy to help. The upkeep of your Ford Taurus or Mustang is important to us, and we do everything possible to keep it running great. Even discontinued models are serviced here at our friendly dealership in Renton, WA.

This Ford 60,000 Mile Maintenance is just a sample of all that we have to offer, and regardless of your needs, we have you covered from bumper to bumper here at our establishment. We can be reached by phone at 425-277-1345, and we are located at 101 SW Grady Way. Our service team is here six days a week, and our hours are accommodating. We are proud to serve the Seattle neighborhoods of Lake Forest Park, Mountlake Terrace, Lake City, and Greenlake, and we take pride in our large amount of repeat customers. We look forward to helping you with all of your future Ford maintenance needs.


© Copyright Content Motive, 2016.
All Rights Reserved. | Optimized for auto dealers by Content Motive